Nick Larsen Media - Video Production and Web Design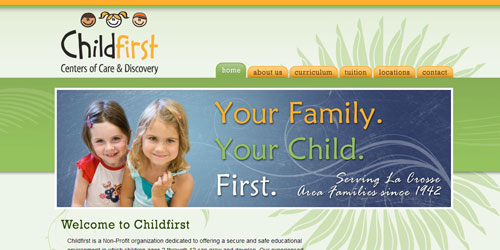 Childfirst
A playful and colorful site built for a chain of daycare centers in Wisconsin. They are a non-profit organization which strives to provide a safe and educational environment in which children ages 2 through 12 can grow and develop.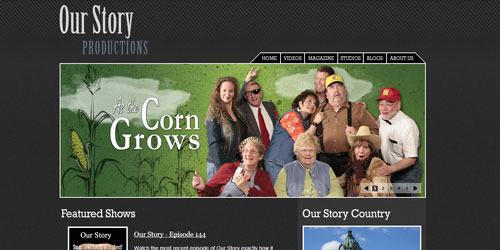 Our Story Productions
This site was created as the web-based half of Our Story, a news and events television program for Southern Minnesota. Built with PHP and mySQL, the site now features over 1,000 videos about midwestern communities.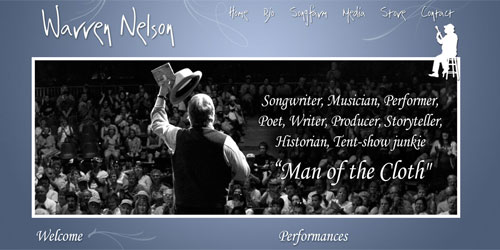 Warren Nelson
This site was created for the singer, songwriter, and musician, Warren Nelson. It features a Paypal store for selling his various albums, a video biography, and samples of his music.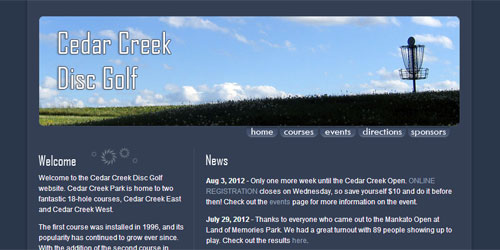 Cedar Creek Disc Golf
This site is a promotional site for two disc golf courses in Fairmont, MN. While it is mainly an informational site, the beautiful surroundings of the courses warranted several photo galleries of their own.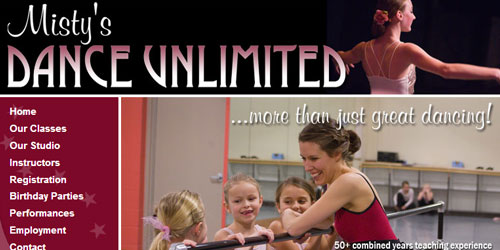 Misty's Dance Unlimited
Using a large array of photographs, this site was designed to convey a lively, inviting atmosphere that would attract dancers of all ages.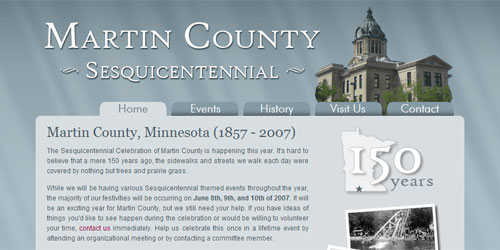 Martin County Sesquicentennial
This site was created for the Sesquicentennial celebration of Martin County. It features historical pictures and information about the area, as well as access to current events and activities. A short video was also produced for the site using songs written about Martin County.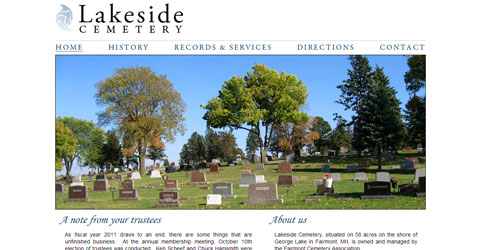 Lakeside Cemetery
This informational site was created to showcase the well-kept grounds of Lakeside, as well as keep members up to date with cemetery events.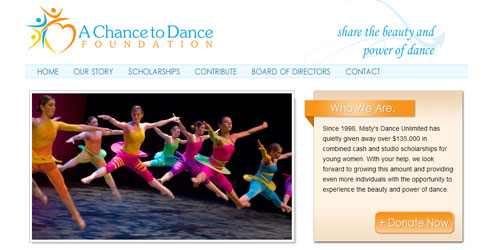 A Chance to Dance Foundation
A simple and clean site to encourage donations for the charitable organization, A Chance to Dance, which provides scholarships to students interested in dance.